17,462 New Cases, 183 Deaths, 368K Vaccinations in Past Week – NBC Chicago
Illinois health officials on Friday reported 17,462 new COVID-19 cases in the past week, along with 183 additional deaths and over 368,000 new vaccine doses administered.
The number marks a rise in cases from the previous week, which saw just over 14,000 new COVID cases, though the statewide positivity rate dropped.
In all, 1,712,986 cases of coronavirus have been reported in the state since the pandemic began, according to the latest data from the Illinois Department of Public Health. The additional deaths reported this week bring the state to 25,948 confirmed COVID fatalities.
The state has administered 820,983 tests since last Friday, officials said, bringing the total to more than 36 million tests conducted during the pandemic.
The states seven-day positivity rate on all tests dropped to 2.1% last week, officials said. The rolling average seven-day positivity rate for cases as a percentage of total tests, however, rose to 2.5%, up from 1.8% one week prior.
Over the past seven days, a total of 820,983 doses of the coronavirus vaccine have been administered to Illinois residents. The latest figures brought the states average to 52,670 daily vaccination doses over the last week, per IDPH data.
More than 15.9 million vaccine doses have been administered in Illinois since vaccinations began in December. Nearly 61% of Illinois resident are fully vaccinated against COVID-19, with more than 66% receiving at least one dose.
As of midnight Thursday, 1,257 patients were hospitalized due to COVID in the state. Of those patients, 282 are in ICU beds, and 148 are on ventilators.
Indiana coronavirus updates Friday November 26, 2021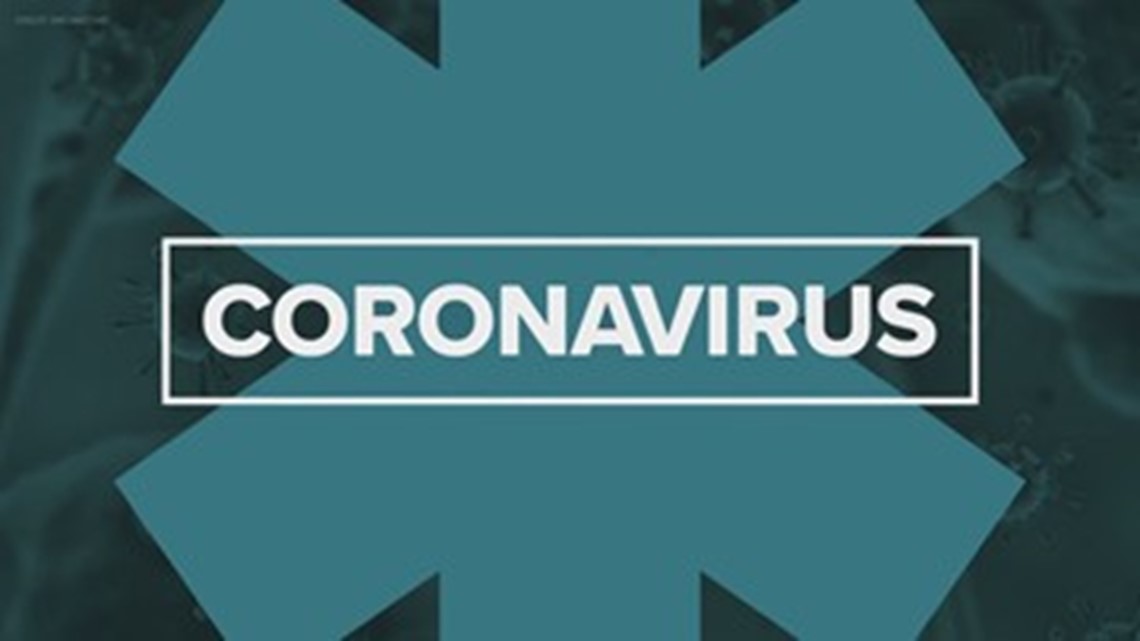 The latest updates on the coronavirus pandemic from Friday, Nov. 26, 2021.
INDIANAPOLIS Here are Friday's latest updates on the coronavirus pandemic, including the latest news on COVID-19 vaccinations and testing in Indiana.
Registrations for the vaccine are now open for Hoosiers 5 and older through the Indiana State Department of Health. This story will be updated over the course of the day with more news on the COVID-19 pandemic.
RELATED: Here's where you can get a COVID-19 booster shot
RELATED: Far from 'back to normal': Go inside the ICU as Indiana frontline medical workers continue the fight against COVID-19
WHO calls omicron a 'variant of concern'
A new coronavirus variant identified in South Africa is leading to a new round of travel restrictions just as many had finally begun to ease. 
The risks of the variant, called omicron, are largely unknown. But, the World Health Organization has called it a "variant of concern" and governments around the world are not waiting for scientists to better understand the variant to impose flight bans and other travel restrictions.
On Friday, European Union nations agreed to impose a ban on travel from southern Africa to counter its spread. The 27-nation bloc acted within hours upon the advice of the EU executive, which said all countries needed to be extra cautious in dealing with the variant until it was clear how serious a threat the variant posed.
The U.K. also banned flights from South Africa and five other southern African countries and announced that anyone who had recently arrived from those countries would be asked to take a coronavirus test.
The moves have renewed a debate over whether flight bans and other travel restrictions work to prevent the spread of new variants. Some say at best the restrictions can buy time for new public health measures to be put in place. At worst, they do little to stop the spread and give a false sense of security. 
The Africa Centers for Disease Control and Prevention said it strongly discouraged imposing travel bans on people coming from countries where the variant was reported.
FDA: Merck COVID pill effective, experts will review safety
U.S. health officials say Merck's experimental COVID-19 pill is effective but they raised questions about its safety during pregnancy. The Food and Drug Administration posted its review Friday ahead of a public meeting next week where outside experts will debate the drug's benefits and risks. 
If FDA authorizes the drug it would be the first pill for U.S. patients infected with the virus. All FDA-authorized drugs currently used against coronavirus require an IV or injection. 
The FDA will ask its experts whether the drug's benefits outweigh its risks.
WHO hosts special meeting on worrying new COVID-19 variant
Advisers to the World Health Organization are holding a special session to flesh out information about a worrying new variant of the coronavirus that has been detected in South Africa, though its impact on COVID-19 vaccines may not be known for weeks. 
The technical advisory group on the evolution of COVID-19 was meeting virtually to discuss the so-called B.1.1.529 variant that has caused stock markets to swoon and led the European Union to recommend a pause in flights to southern Africa. 
The group could decide if it's a "variant of concern" the most worrying type, like the well-known delta variant or a "variant of interest," and whether to use a Greek letter to classify it.
Stores kick off Black Friday but pandemic woes linger
Retailers are expected to usher in the unofficial start to the holiday shopping season Friday with bigger crowds than last year in a closer step toward normalcy. But the fallout from the pandemic continues to weigh on businesses and shoppers' minds. 
Buoyed by solid hiring, healthy pay gains and substantial savings, customers are returning to stores and splurging on all types of items. But the spike has also resulted in limited selection across the board as suppliers and retailers have been caught flat-footed. 
Shortages of shipping containers and truckers have helped to delay deliveries, while inflation continues to creep. 
The combination of higher prices and lack of inventory could make for a less festive mood. 
What is this new COVID variant in South Africa?
South African scientists have identified a new version of the coronavirus this week that they say is behind a recent spike in COVID-19 infections in Gauteng, the countrys most populous province. It's unclear from where the new variant actually arose, but it was first detected by scientists in South Africa and has also been seen in travelers to Hong Kong and Botswana. 
Health minister Joe Phaahla said the variant was linked to an "exponential rise" of cases in the last few days, although experts are still trying to determine if the new variant is actually responsible. 
Latest US, world numbers
There have been more than 48.12 million confirmed cases of COVID-19 in the United States as of 3:30 a.m. Friday, according to Johns Hopkins University. There have been more than 775,790 deaths recorded in the U.S.
Worldwide, there have been more than 260 million confirmed coronavirus cases with more than 5.18 million deaths and more than 7.52 billion vaccine doses administered worldwide.
For most people, the coronavirus causes mild or moderate symptoms. For some, especially older adults and people with existing health problems, it can cause more severe illness like pneumonia, or death.
Holcomb extends COVID-19 state of emergency; lawmakers pause on vaccine mandate exemptions
Gov. Eric Holcomb announced Wednesday that the statewide COVID-19 public health emergency order will extend into the new year. It had been set to expire on Dec. 1. 
Last week I made clear what would be necessary to responsibly allow the state public health emergency to expire. However, following the announcement that the General Assembly will not return on Monday, Nov. 29, I plan to extend the state public health emergency and the executive order next week for another 30 days to preserve the necessary provisions. I will continue to work closely with Speaker Huston and Senator Bray as we move into next legislative session.
Holcomb had said that lawmakers would need to pass legislation to protect Hoosiers by allowing for the continuation of enhanced federal matching funds for Medicaid expenditures, the continuation of the enhanced benefit for those receiving federal food assistance and extend the ability to efficiently vaccinate 5- to 11-year-olds.
Lawmakers had created a draft proposal to cover those three items, but it would also force businesses to grant COVID-19 vaccination requirement exemptions without any questions and block similar immunization rules set by state universities. The issues were hotly debated during public testimony Nov. 23.
House Speaker Todd Huston (R-Fishers) released a statement saying the legislature would not return Monday, Nov. 29 to vote on the proposal. He said they would instead work on the issue through December and reconvene in January.
"Tuesday's passionate public testimony reinforced the concerns I've heard from constituents and business leaders over the federal mandates. While most Indiana companies are acting in good faith, it's unacceptable that some employers are blatantly disregarding well-established vaccine exemptions, and we'll address these issues through legislation. Over the next month, we'll continue to listen and talk with stakeholders about our policy proposals, and we'll file legislation in the near future. Hoosiers can rest assured that we'll hit the ground running come Jan. 4."
MCPHD closed Black Friday, including vaccine clinics
The Marion County Public Health Department, as well as the COVID-19 vaccination and testing sites it operates, will be closed Black Friday. 
Three vaccination sites and a testing site will also have the following schedule changes: 
COVID-19 testing at 3838 N. Rural St. is closed through the weekend. You can make an appointment to be tested at this site by visiting MarionHealth.org/indycovid or calling 317-221-5515.
The COVID-19 vaccination site for children ages 5-11 that's located at 3685 Commercial Drive will be closed until Monday, Nov. 29. 
The COVID-19 vaccination sites at the College Avenue Branch Library and Martindale-Brightwood Branch Library will be by appointment only. The vaccine will not be offered at these sites on Saturday, Nov. 27.
Stocks and oil prices drop as the world reacts to new coronavirus variant omicron : NPR
Stock markets around the world tumbled on Friday after scientists in South Africa identified a new, fast-spreading variant of the coronavirus, with the Dow Jones Industrial Average recording its biggest single-day drop of the year.
At one point, the Dow fell more than 1,000 points before recovering slightly to close down 905 points, or about 2.5%, for the session. Oil prices dropped more than 10%, their steepest one-day decline since early in the pandemic.
Virologists are rushing to learn more about the variant of the virus that causes COVID-19 that was first identified in Botswana, and which is rapidly outcompeting other versions of the virus in the region of South Africa that includes Johannesburg.
The United States said it will restrict travelers from South Africa and seven other countries starting Monday. It joined at least 10 other countries restricting travel from the region, including Belgium, Britain, France, Germany, Israel, Italy, Japan, Malta, the Netherlands, the Philippines and Singapore, The New York Times reported.
The variant, currently denominated B.1.1.529, reportedly could have far more mutations than those displayed by the delta variant, which became the dominant variant in most of the world over the summer.
It's not clear yet whether the mutations make this variant more infectious or whether it causes more severe illness, but researchers say the high number of mutations to the "spike proteins" the focus of a body's immune response may make it more able to get past the body's defenses.
Despite the spread of this variant, the number of COVID-19 cases in South Africa is still well below the delta surge earlier this year. But numbers are beginning to tick up again.
The European Commission recommended its members block travel from countries where the variant has been found, as Belgium reported a case, according to the BBC. The broadcaster said in addition to Botswana and South Africa, cases have also shown up in Hong Kong and Israel.
The World Health Organization called an emergency meeting on Friday, where it named the new variant omicron, after the 15th letter of the Greek alphabet, and designated it a "Variant of Concern."
"This news is putting the handbrake on markets," Peter Rutter, the head of equities at Royal London Asset Management, told Reuters.
"There is a huge range of outcomes that can happen. We could have serious lockdowns or we get no lockdowns and a booming economy," Rutter said. "The very fact we don't know, is what's concerning the market."
The Nasdaq and the S&P 500 were also down more than 2% on Friday, as U.S. markets closed early for the holiday.
Even after the global selloff, U.S. stock markets remain in positive territory for the year. The Dow is up more than 15% since the beginning of 2021, while the S&P 500 and the Nasdaq are both up more than 20%.
Coronavirus data for Thursday, Nov. 25: Michigans daily deaths reach 10-month high
Michigans seven-day average for COVID-19 deaths per day has reached 70 for the first time since the last week in January 2021.
The latest daily average has climbed almost 63% in two weeks, following trends of spiking case, hospitalization and positive test rates. The rate was in single digits throughout July and early August.
Michigan ranks third in the nation for its daily COVID deaths over the last week, behind only California and Texas. It ranks fifth in deaths per 100,000 people during that span.
In the 30 days ending Nov. 22, there were at least 1,570 reported COVID-19 deaths across the state, of which about 80% were 60 years or older. Of the remaining deaths, 165 were in their 50s, 99 were in their 40s, and 36 were in their 30s.
There was at least one death each in the 20-29 age and 0-19 age brackets, but due to a privacy policy, the state health department only provides a range of 1-5 deaths when the total is less than six.
Fully vaccinated residents make up more than 50% of the states population, but less than 13% of its 8,052 COVID-19 deaths since Jan. 15. Of the more than 5.1 million Michiganders who have been fully vaccinated, less than 1.8% have tested positive for coronavirus and 0.02% have died of COVID-19.
Below is a closer look at the latest state and county coronavirus data, according to the Michigan Department of Health and Human Services and the Centers for Disease Control and Prevention.
Vaccinations: 60.7% of eligible residents have received at least one dose
Michigan has administered more than 276,000 primary-dose vaccines over the last three weeks, including about 94,383 last week. The last two weeks were the highest totals since mid-June, likely due to the expanded eligibility pool to include younger children.
More than 5.71 million Michigan residents have gotten a first dose vaccine, which accounts for 65.3% of the 12 and older population. Thats up from 64.4% a week ago.
Below is a breakdown by age group of Michigan residents who have gotten one or more shots and those who are fully immunized as of Tuesday, Nov. 23.
75 and older: 84.2% initiated; 78% completed.

65 to 74: 87.4% initiated; 82% completed.

50 to 64: 72.8% initiated; 68.2% completed.

40 to 49: 62.5% initiated; 57.6% completed.

30 to 39: 59.3% initiated; 53.8% completed.

20 to 29: 48.7% initiated; 43.7% completed.

16 to 19: 50.1% initiated; 45.5% completed.

12 to 15: 43.4% initiated; 39.3% completed.

5 to 11: 12.8% initiated, 0% completed.
The interactive map below shows the number of who have people 12 and older who have received as least one dose of vaccine so far. The numbers are based on residence of the vaccine recipient vs. where the the vaccine was given.
You can hold your cursor over a county to see the underlying data, which includes a breakdown by four age groups: Those 65 and older; ages 64 to 50; ages 49 to 20, and under 20. It includes numbers on vaccines initiated and completed.
Cannot see the map? Click here.
Alger County becomes the 11th to reach the 70% vaccination threshold for individuals 12 and older. They join Leelanau, Oakland, Washtenaw, Grand Traverse, Emmet, Mackinac, Kent, Benzie, Charlevoix and Kalamazoo.
Meanwhile, Cass (43%), Hillsdale (45%), Osceola (48%) and Mecosta (48%) counties are at the bottom of the list.
Below is a chart that ranks counties from most vaccinated to least vaccinated. Cannot see it? Click here.
Children 5 to 11 years old are now eligible to get a smaller dose of the Pfizer vaccine. The vaccine, which has emergency use authorization, recommends two doses spaced three weeks apart for maximum efficacy.
Below is an online database that allows readers to see the number of children 5 to 11 years of age in each county and how many have gotten at least one dose of vaccine. Cant see the database? Click here.
More than 1.3 million people have received a booster dose of vaccine, up from 1.1 million last week.
Booster doses of the Pfizer and Moderna vaccine are now endorsed for everyone. Johnson & Johnson recipients are also recommended to get an additional dose, and federal regulators have said its alright to get a different vaccine than the one you initially received.
New cases: The state is averaging 7,427 new confirmed cases a day
Its a slight increase from 7,353 cases per day a week ago, but a substantial climb from two weeks ago when there were 3,613 cases being reported per day.
Michigans previous high point of the pandemic was 7,270 cases per day, which was set on Nov. 21, 2020. At the time, there were no vaccines available and the state went into a three-week mini-lockdown to reduce coronavirus transmission. Schools moved to remote learning, indoor dining at bars and restaurants was halted, and other businesses experienced restrictions.
Below is a chart that illustrates the seven-day rate of daily reported cases throughout the pandemic. Cant see the chart below? Click here.
Among Michigans 83 counties, 37 reported week-over-week increases in new cases. The largest increases were seen in Charlevoix, Kalkaska, Manistee, Ogemaw, Crawford, Grand Traverse, Luce, and Antrim counties.
The remaining 46 counties saw percentage decreases in cases compared to the week prior. The biggest decreases were seen in Montmorency, Ontonagon, Arenac and Oscoda counties.
Below is an online database that allows readers to see the number of new coronavirus cases in the past seven days compared to the previous week, as well as the per capita number that adjusts for population. The arrows indicate whether the total number of new cases reported in the last seven days has gone up or down compared to the previous seven days.
Cant see the database above? Click here.
The map below is shaded by the states six risk-assessment levels. This is based on new cases reported per day per million people for the week of Nov. 18-24.
The arrows on the map indicate whether the total number of new cases reported in the last seven days has gone up or down compared to the previous week. Readers can put their cursor over a county to see the underlying data. (Hint: You can drag the map with your cursor to see the entire Upper Peninsula.)
Cannot see the map? Click here.
Positivity rate: The seven-day average is 17.9%
Thats up from last weeks average of 16.8% of tests coming back positive each day.
The latest average indicates a substantial level of community coronavirus transmission. It is more than three-times higher than the 5% threshold set by world health leaders to indicate a moderate level of coronavirus transmission.
Michigan is around the middle of the pack nationally in terms of average daily testing for coronavirus. During the week of Nov. 17-23, there were 62 counties that had a positive rate of 18% or higher. Thats up from 55 such counties last week.
Luce led all counties with 40.35% of tests coming back positive, followed by Hillsdale (33.1%), Keweenaw (31.6%), St. Joseph (30.6%), Newaygo (30%), Oceana (29.9%), and Barry (29.2%).
The chart below allows you to look up any county by name to see the seven-day average positivity rate. The chart compares the average from the past seven days to the average for the previous week.
Cant see the database? Click here.
The interactive map below shows the seven-day average testing rate by county. You can put your cursor over a county to see the underlying data.
Cant see the map above? Click here.
Hospitalizations: 4,138 in-patients
As of Wednesday, hospitals statewide were treating 4,080 adults and 58 children with confirmed or suspected cases of COVID-19, including 843 patients in the ICU. A week ago, hospitals were treating 3,362 adult patients and 60 children.
Hospitals are at or nearing capacity and struggling to keep up with the influx of patients, both for COVID-19 and other ailments. Health systems are having to postpone some non-emergency procedures, and turn away transfer requests due to a lack of available beds and adequate staffing.
For context, the state surpassed 3,900 hospitalizations at the peak of all three prior surges, while the low points of the pandemic have been around 300 patients at a time.
COVID patients make up 17.2% of adult in-patient hospital beds throughout the state, which is up from 13.9% last week and marks the 18th consecutive week-over-week increase. The number of pediatric hospitalizations is about the same as it was last week, but are nearing 2021 highs.
Deaths: The state is reporting 70 COVID deaths a day
Since the start of the pandemic, Michigan has reported 22,595 confirmed COVID deaths, plus another 1,649 probable deaths, in which a physician and/or antigen test ruled it COVID-19 but no confirmatory PCR test was done.
Below is a chart illustrating the seven-day average for reported deaths throughout the pandemic. Cant see the chart below? Click here.
States overall risk assessment: All regions remain at highest risk level
In assigning the risk scores, Michigan Department of Health and Human Services looks at factors such as new cases and deaths, test positivity rates, and patients hospitalized with COVID-19.
There are six levels of risk, from low to levels A through E. For several weeks, all eight regions of the state have remained at risk level E.
Cant see the above map? Click here.
For more statewide data, visit MLives coronavirus data page.
To find a testing site near you, check out the states online test find send an email to COVID19@michigan.gov, or call 888-535-6136 between 8 a.m. and 5 p.m. on weekdays.
Read more on MLive:
Lax approach, uneven vaccination rates likely contributed to recent COVID surge, but what propelled Michigan to worst in country is unclear
Redefining gratitude: How COVID has changed the way we give thanks
Feds sending teams to Grand Rapids, Dearborn to support over-burdened hospital staff amid COVID surge
COVID-19 Q&A: Should breastfeeding mothers get vaccinated? Is natural immunity more effective?
Michigan reports 17,003 new coronavirus cases, 280 deaths in 2 days ending Wednesday, Nov. 24