California coronavirus updates: Culinary union makes second monthly call to return more workers to Vegas strip
Find an updated count of COVID-19 cases in California and by county on our tracker here.
Sunday, October 31
10:35 a.m.: Culinary union makes second monthly call to return more workers to Vegas strip  
Hundreds of hotel, casino and restaurant workers rallied on the Las Vegas Strip as the Culinary union made a second monthly call to return more people to jobs idled last year due to the coronavirus pandemic.
The Culinary union said Thursday that more than one-third of its 60,000 members haven't been rehired, despite a recovery by casinos and hotels from closures imposed in March 2020. Union President Ted Pappageorge says companies charging full rates should provide full service.
The message echoed calls made during a September 24 march on the Strip. Casinos statewide have been setting monthly winnings records, hotel room rates have rebounded and tourism officials report the number of visitors is approaching pre-pandemic levels.
Saturday, October 30
Friday, October 29
Thursday, October 28
12:47 p.m.: Sacramento County is preparing to roll out the COVID-19 vaccine to younger children

As Sacramento County health officials continue to encourage residents to get their COVID-19 shots, they're also making plans to administer the vaccine to younger children once it's approved.
The U.S. Food and Drug Administration is expected to greenlight the Pfizer vaccine for children between the ages of 5 and 11 in the near future. Children ages 12 to 17 can already take it.
The county expects to launch vaccine clinics for children around Nov. 8, pending federal approval.

County health staff say doses could be administered at schools, doctor's offices or community clinic. They're working with providers to prepare to dose children, because the handling and administration vary slightly from the adult vaccine.

Currently, 57.4% of county residents are fully immunized, and the county is running clinics where residents can get a COVID-19 vaccine and a flu shot at the same time. The county case rate has been fluctuating between 15 and 17 cases per 100,000 people, which is down from a 46 in August, which was the peak of this summer's surge.

The county saw an uptick in hospitalizations during the past few days. Public health officer Dr. Olivia Kasirye says most of these cases are among adults between the ages of 40 and 60 who are not vaccinated and who have underlying conditions.
Wednesday, October 27
Tuesday, October 26
Monday, October 25
Saturday, October 23
1:37 p.m.: Delta plus variant spreads through the U.K. while U.S. COVID surge begins to drop 
Just as the COVID surge in the U.S. begins to decline, another variant has appeared, this time in the U.K. The "delta-plus" mutant now accounts for about 6% of all cases in the U.K.
"It's a bit like delta's grandchild," says epidemiologist William Hanage at Harvard University.
There isn't yet enough data on if it's more transmissible than the current version of COVID in the U.S. 
"No one knows yet," says virologist Jeremy Luban at the University of Massachusetts Medical School. "It's too early to really know." Luban adds that "if it is more transmissible, it's likely to be a small increment."
Friday, October 22
12:48 p.m.: Nearly 70 people test positive for COVID-19 in outbreak at Sacramento County jails
Updated 2:42 p.m.
The Sacramento County Public Health Department is investigating a COVID-19 outbreak in the county's main jail and a correctional center in Elk Grove that has left nearly 70 people quarantined.
The department confirmed the outbreak on Oct. 18. There are 32 current cases at the Sacramento County Main Jail and 37 at the Rio Cosumnes Correctional Center, all of which are among inmates.
Dr. Olivia Kasirye, Sacramento County's public health officer, said in a statement that people have been quarantined and "extensive testing is being done."
"We are working closely with Correctional Health staff to conduct contact tracing and mitigate the spread," Kasirye said.
The county said all of the cases are among unvaccinated people. As of Oct. 20, just 30% of inmates have had at least one dose of the vaccine, according to the public health department.
Inmates at the jail are not required to be vaccinated, but are "offered vaccinations and provided education about the benefits of vaccination," the county said.
Thursday, October 21
Wednesday, October 20
Tuesday, October 19
Monday, October 18
Sunday, October 17
3:14 p.m.: Cities urge Biden administration to loosen rules on federal pandemic aid
Some cities are urging President Joe Biden's administration to loosen its rules for how state and local governments can spend $350 billion of coronavirus relief money.
The American Rescue Plan already provides significant freedom on spending decisions, but local governments that can show revenue losses have even greater leeway to spend the money as they see fit.
Some cities say the Treasury Department's rule for calculating revenue losses masks the depth of their financial problems and want the Treasury to allow them to exclude newly enacted tax hikes from the formula and to count losses on a fund-by-fund basis.
One project that has slowed while projects in other cities move ahead due to this is the $25 million rehabilitation of an iconic bridge connecting the Oceanside pier to Pacific Street in Oceanside.
The Treasury has not said when it will release a final version of its rule.
Saturday, October 16
11:16 a.m.: COVID-19 highlights need to diversity Tahoe's economy
A new report from the Tahoe Prosperity Center raises concerns about the changes in Lake Tahoe's workforce and the future of the region's economy, including the looming impacts of climate change, according to the Associated Press.
The report states that the pandemic helped to expose the growing vulnerability of the area's increasing dependence on tourism as housing costs skyrocket, year-round residency declines and more workers commute from afar or seek jobs elsewhere.
Tourism accounts for more than 60% of Lake Tahoe's $5 billion regional economy, up from 40% in 2010. The Tahoe Prosperity Center says these findings underscore the need to seek more economic diversity, build more affordable housing and utilize an increasingly skilled workforce.
Friday, October 15
9:15 a.m.: Nursing schools see rising enrollment even as working nurses report burnout
Nurses around the country are getting burned out by the COVID-19 crisis and quitting. Meanwhile, applications to nursing schools are increasing. 
Educators say young people see the global emergency as an opportunity and a challenge. 
"We are seeing an increase. We were beginning to come down a little bit before 2020 and now we've come up again," said Susan Peterson, who heads the Nursing Program at American River College in Sacramento. "Right now we have received about 440 applications for our 40 seats that will be open in the spring."
Nationally, enrollment in bachelor's, master's and doctoral nursing programs increased 5.5% in 2020 from the year before to just over 250,000 students. That's according to the American Association of Colleges of Nursing. The higher enrollment could help ease a nursing shortage that existed even before the COVID-19 pandemic.
8:23 a.m.: Federal government to commit $100 million to address health care worker shortage, burnout
The Department of Health and Human Services (HHS) is committing $100 million through the American Rescue Plan to help combat burnout and shortages of health care workers
"Our health care workers have worked tirelessly to save lives throughout this pandemic and now it's our turn to invest in them," Health and Human Services Secretary and former California Attorney General Xavier Becerra said in a statement.
According to NPR, the funds are open for applications until April 8, 2022. The money is available for "state-run programs that support, recruit, and retain primary care clinicians who live and work in underserved communities," HHS says. The department hopes being able to retain health care workers in underserved areas will help improve health equity.
Thursday, October 14
9:28 a.m.: Sacramento City schools will require COVID-19 vaccine for eligible students by December
Staff and students over age 12 in the Sacramento City Unified School District have until Nov. 30 to get at least one dose of a COVID-19 vaccine.
The Sacramento City Unified Board of Education approved the requirement on Tuesday, making the vaccine a condition of in-person instruction. Eligible students who are not vaccinated or don't have an exemption will be enrolled in independent study for the second semester, which starts in January.  
Superintendent Jorge Aguilar said families who spoke by Zoom at the hearing were divided, but he believes the mandate is a bold stand to protect public health.
"We serve a population of students where almost three out of four students are low-income," Aguilar said. "They're English-learners, they're fostered, they're homeless.  And we're gonna do everything we can do to mitigate the spread of COVID, knowing it doesn't stop at the doors of our school."
Aguilar said provisions are being made to request exemptions, which will come with a requirement for COVID-19 testing on a regular, routine basis. 
"What will happen on Dec. 1 is we will be following up with all of those families who haven't submitted a proof of vaccination or an exemption," Aguilar said. "We are going to do everything we can to address any barriers, obstacles, questions, concerns that they might have."
The mandate was written so when the vaccine is approved for kids between age 5 and 11, it will automatically take effect for students in that age bracket.
8:57 a.m.: Yolo County COVID-19 rates improving, but still 'substantial'
Yolo County's COVID-19 case rate is declining. It's now down to 12 cases per 100,000 residents per day, nearly identical to the state rate. 
"In addition to our decreasing case rate, the testing positivity rate in Yolo County remains very low, with less than 1% of tests for COVID-19 coming back positive," County Health Officer Doctor Aimee Sisson told the Board of Supervisors this week.
Overall, 245 Yolo County residents have died of COVID-19 since the pandemic began. Since mid-January — when people first started being fully vaccinated — 81 Yolo County residents have died. Sisson says only seven of those people were fully vaccinated, and each was over 60 and had underlying health conditions.
"Ninety-four percent of those who have died since vaccines became available were not fully vaccinated," she said. "Nearly all of these 74 deaths could have been prevented with vaccination."
Until last week, Yolo County was in the Centers for Disease Control and Prevention's red "high transmission" tier. But with case rates down, it's now in the orange "substantial transmission" category.
Wednesday, October 13
Tuesday, October 12
Monday, October 11
Sunday, October 10
1:57 p.m.: It's hard to tell how many people of color the 2020 census missed
The U.S. census tends to overcount people who identify as white and not Latino, while undercounting other racial and ethnic groups. That unevenness often means inequities when census data is used to redraw voting districts and inform research and planning.
The Post-Enumeration Survey was expected to be a month-long operation for gathering information on housing units starting in late October, but is now set to begin sometime in November and end in February.
"We adjusted the start date and operational length as a result of the impact of the COVID-19 pandemic on the schedule of the preceding census operations," the bureau said of the change to the Post-Enumeration Survey, which does not involve college dorms, prisons or other group-living quarters and is not conducted in remote areas of Alaska.
Saturday, October 9
11:05 a.m.: California is seeing a budget surplus like it hasn't seen in decades
While most states reduced their spending last year, California went from a massive $54 billion deficit to an even more astounding $80 billion surplus this year — and that doesn't even include billions more in pandemic aid from the federal government. 
This new money has mostly gone towards strengthening the social safety net — rent relief, stimulus checks, health care for older, undocumented immigrants and free school lunches for every public school student across the state.
States that have diverse tax revenue streams, like California, have seen their budgets bounce back, says Lucy Dadayan, a tax policy expert with the Urban Institute. 

Read more here.
Friday, October 8

Thursday, October 7

Wednesday, October 6

Tuesday, October 5

Monday, October 4

Sunday, October 3
1:16 p.m.: The U.S. hits 700,000 COVID deaths
In 3 ½ months, the U.S. went from 600,000 to 700,000 COVID deaths—driven by the delta variant's spread through unvaccinated Americans.
An estimated 70 million eligible Americans remain unvaccinated, even though vaccines have been available to all eligible Americans for nearly six months and the shots overwhelmingly protect against hospitalizations and death.
Saturday, October 2
12:56 p.m.: California's COVID-era eviction moratorium expired at midnight Thursday
California's COVID-era eviction moratorium expired at midnight Thursday, meaning Californians behind on their rent are now in danger of being kicked out of their homes.
"It turns out that about one out of every seven renters are currently behind in rent," said Hans Johnson a demographer at the Public Policy Institute of California, which examined Census Bureau surveys. "Meaning that they are not paid up through the current month.  And that amounts to over one million renters in California."
Half of those people say they believe it's likely they'll be evicted, which could add up to half a million people to California's unhoused population, at least temporarily. 68% of those surveyed are at least two months behind on rent.  More than a quarter are five months or more behind.
The California Department of Housing and Community Development is offering assistance, as is the City of Sacramento. Qualified renters who apply for assistance are automatically protected from eviction through March of next year, and landlords must apply on their tenants' behalf before beginning eviction proceedings.
Friday, October 1

9:29 a.m.: New Merck pill regiment may cut the worst effects of COVID-19
Pharmaceutical giant Merck says its experimental COVID-19 pill reduced hospitalizations and deaths by half in people recently infected with the coronavirus.
According to the Associated Press, this could potentially be a leap forward in the global fight against the pandemic. The company said it will soon ask health officials in the U.S. and around the world to authorize the pill's use.
A decision from the U.S. Food and Drug Administration could come within weeks after that. If cleared, the drug would be the first pill shown to treat COVID-19. All COVID-19 therapies now authorized in the U.S. require IV or injection.
The results have not been peer-reviewed by outside experts. An independent group of medical advisers monitoring the trial recommended stopping it early because the interim results were so strong.
Find older coronavirus updates on our previous blog page here
South Korea accused of discrimination over vaccine recognition | Coronavirus pandemic News
Seoul, South Korea Imagine two people.
Both live in South Korea. Both got their COVID-19 vaccinations in July when they were overseas one in the United States, and the other in France.
Both had to go through quarantine when they returned to Korea, but the authorities accepted the fully vaccinated status of only one of them, which meant that while that person was allowed to go to high-risk venues like clubs and bars, and avoid future quarantines, the other found their daily life severely restricted.
The first is a South Korean citizen and the other a foreigner.
It feels like its kind of unfair and in some way discrimination, said Laurane Batany, a French national who arrived in Korea recently and was vaccinated in her home country in July.
And her Korean counterpart agrees.
I cannot find or understand any rational reason to treat foreign residents differently from Koreans for exactly the same certificate. Its as if they think foreigners are more likely to lie. Its a disgrace and clear discrimination, Choi Il-woo said, a Korean national who was vaccinated in the US in July.
Vaccine recognition is crucial in a South Korea that this month revised pandemic-related restrictions under a policy of what it calls living with COVID-19.
The new rules include a COVID-19 pass that allows the fully-vaccinated entry to facilities such as night clubs, bars, gyms, and sport venues. This is the pass an app called COOV from which foreigners vaccinated outside Korea are excluded.
Korean officials have raised concerns about the credibility of vaccinations done beyond its borders and require that foreigners go to the Korean consulate in the country where they have been vaccinated to get a quarantine waiver before they can enter South Korea. That exemption means their vaccine can be registered in the COOV app.
As there is difficulty in verifying the authenticity of a vaccination certificate issued from abroad, a vaccination certificate issued from abroad is recognised by the Korean government only when a quarantine exemption issued from diplomatic offices of Korea overseas is submitted in the case of a foreign citizen, said a statement from the Korea Disease Control and Prevention Agency that was given to international journalists.
South Korea also has a list of 16 countries, including Myanmar, South Africa and Chile, from which no quarantine exemption is even possible.
Confusing and complicated
As the world slowly opens back up and international travel shows signs of a rebound, countries are adopting their own and sometimes contradictory policies, despite the WHO advising governments to avoid exclusionary policies and recognise vaccines equally across borders.
Some other countries, have also placed limitations on which vaccines they are willing to accept, with some not recognising those inoculated with the Chinese vaccines Sinovac and Sinopharm or the Russian vaccine Sputnik-V.
Some of the COVID-19 policies in South Korea right now are literally as bat s**t crazy as the ones in North Korea, Chad OCarroll, journalist and founder of the North Korea-focused media organisation NKnews.org, posted on Twitter.
Complicating the issue, some foreigners in South Korea are not even eligible for the waiver. Students are among them.
Well, because Im here as a student, and students when they arrive have to go through quarantine, I couldnt get a quarantine exemption, Batany told Al Jazeera.
Students simply are NOT eligible to apply for quarantine exemption, as the Korean embassy in Finland puts it in bright red letters on their website.
Unable to be registered in the Korean system and download the COOV app to prove her status as double-jabbed, Batany has been shut out from certain parts of Korean society.
I tried to enter a kind of dance club and bar, and the person at the entrance told us that we couldnt enter with our foreigner proof of vaccination, we had to get the COOV app. We couldnt get our vaccinations recognised, she said.
The fact that the rules only apply to foreigners living in South Korea and not citizens has upset many.
In a press conference last week, health officials tried to explain the best they could that the restrictions were not xenophobic but of a practical nature.
Its hard to carry out the confirmation process, some countries have standardised formats for verification, while other countries accept various proofs from clinics, hospitals, or local governments, said Sohn Youngrea, a spokesperson for the ministry of health and welfare. That is why were asking for waivers issued by our offices overseas.
Not everyone agrees, however.
Foreigners singled out
The British ambassador has criticised the logic of the Korean system.
If evidence produced by a Korean national of an overseas vaccination is good enough for that vaccination to be registered for the vaccine pass, the same evidence should be good enough to register the overseas vaccinations of foreign nationals too, Simon Smith, the British Ambassador to South Korea, said in a video uploaded to his embassys official Twitter account.
The vaccine pass policy has rekindled concerns about official discrimination against foreigners in a country, where only about three percent of the population are of non-Korean origin.
Earlier this month, it emerged that the small city of Gimhae ordered that all foreign children had to be tested for coronavirus after a rise in cases connected to kindergartens. The online backlash prompted the city to retract the order and apologise.
We are sorry for causing inconvenience to the parents of foreign children, the local government said in a statement, according to the South Korean news service Yonhap.
There are currently no laws in South Korea against discrimination on the grounds of ethnicity, race, or sexual orientation.
Legislation has been proposed numerous times since 2007 but has failed to make headway because of resistance from conservative politicians and religious groups.
This law is very common and basic law, its a law based on equal rights given in the Korean constitution, said Lee Jong-geol, co-chief of the South Korean Coalition for Anti-Discrimination Legislation. [The vaccination controversy] will help Korean people to garner more interest, to understand why they need an anti-discrimination law.
As the British ambassador noted, the discrimination against foreigners over COVID-19 vaccinations is something that affects not only business and investors, but people who are actively contributing to Korean society.
But any change in the law is likely to be too late for Betany and other foreigners who are residents in South Korea and were vaccinated elsewhere.
For now, they must follow the rules for those who have had no jab at all submitting a negative PCR test carried out within the previous 48 hours in order to get into a gym, club or other large venue.
Some are getting vaccinated all over again, but Betany is simply hoping for the best and that the government will change its policies.
I guess we will have to wait, she says with a laugh.
Indiana coronavirus updates Friday November 26, 2021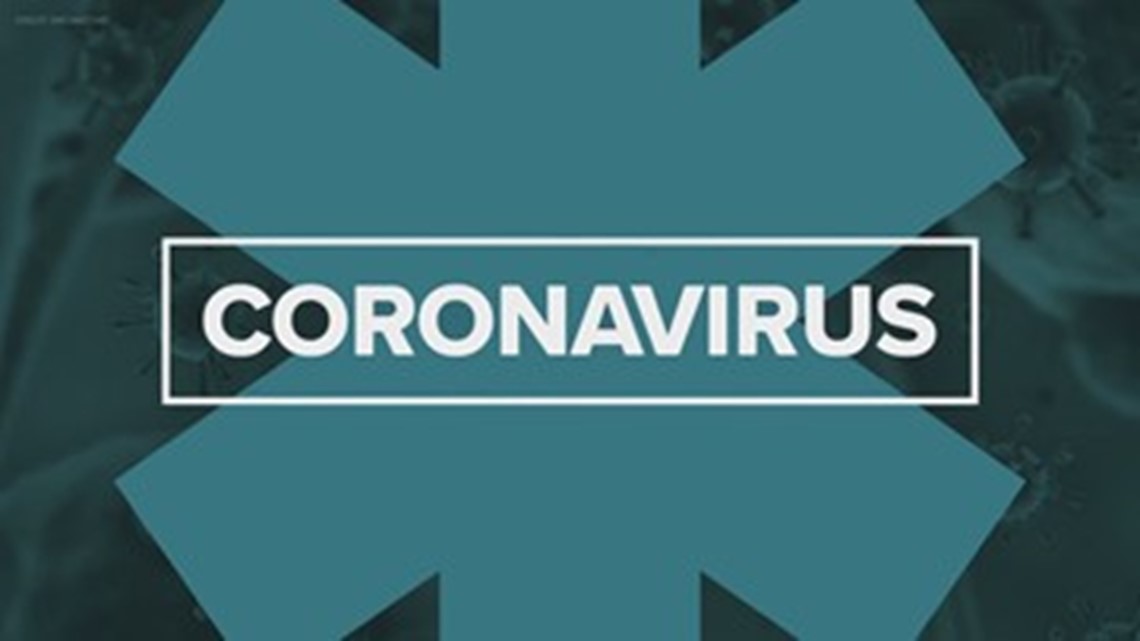 The latest updates on the coronavirus pandemic from Friday, Nov. 26, 2021.
INDIANAPOLIS Here are Friday's latest updates on the coronavirus pandemic, including the latest news on COVID-19 vaccinations and testing in Indiana.
Registrations for the vaccine are now open for Hoosiers 5 and older through the Indiana State Department of Health. This story will be updated over the course of the day with more news on the COVID-19 pandemic.
RELATED: Here's where you can get a COVID-19 booster shot
RELATED: Far from 'back to normal': Go inside the ICU as Indiana frontline medical workers continue the fight against COVID-19
WHO calls omicron a 'variant of concern'
A new coronavirus variant identified in South Africa is leading to a new round of travel restrictions just as many had finally begun to ease. 
The risks of the variant, called omicron, are largely unknown. But, the World Health Organization has called it a "variant of concern" and governments around the world are not waiting for scientists to better understand the variant to impose flight bans and other travel restrictions.
On Friday, European Union nations agreed to impose a ban on travel from southern Africa to counter its spread. The 27-nation bloc acted within hours upon the advice of the EU executive, which said all countries needed to be extra cautious in dealing with the variant until it was clear how serious a threat the variant posed.
The U.K. also banned flights from South Africa and five other southern African countries and announced that anyone who had recently arrived from those countries would be asked to take a coronavirus test.
The moves have renewed a debate over whether flight bans and other travel restrictions work to prevent the spread of new variants. Some say at best the restrictions can buy time for new public health measures to be put in place. At worst, they do little to stop the spread and give a false sense of security. 
The Africa Centers for Disease Control and Prevention said it strongly discouraged imposing travel bans on people coming from countries where the variant was reported.
FDA: Merck COVID pill effective, experts will review safety
U.S. health officials say Merck's experimental COVID-19 pill is effective but they raised questions about its safety during pregnancy. The Food and Drug Administration posted its review Friday ahead of a public meeting next week where outside experts will debate the drug's benefits and risks. 
If FDA authorizes the drug it would be the first pill for U.S. patients infected with the virus. All FDA-authorized drugs currently used against coronavirus require an IV or injection. 
The FDA will ask its experts whether the drug's benefits outweigh its risks.
WHO hosts special meeting on worrying new COVID-19 variant
Advisers to the World Health Organization are holding a special session to flesh out information about a worrying new variant of the coronavirus that has been detected in South Africa, though its impact on COVID-19 vaccines may not be known for weeks. 
The technical advisory group on the evolution of COVID-19 was meeting virtually to discuss the so-called B.1.1.529 variant that has caused stock markets to swoon and led the European Union to recommend a pause in flights to southern Africa. 
The group could decide if it's a "variant of concern" the most worrying type, like the well-known delta variant or a "variant of interest," and whether to use a Greek letter to classify it.
Stores kick off Black Friday but pandemic woes linger
Retailers are expected to usher in the unofficial start to the holiday shopping season Friday with bigger crowds than last year in a closer step toward normalcy. But the fallout from the pandemic continues to weigh on businesses and shoppers' minds. 
Buoyed by solid hiring, healthy pay gains and substantial savings, customers are returning to stores and splurging on all types of items. But the spike has also resulted in limited selection across the board as suppliers and retailers have been caught flat-footed. 
Shortages of shipping containers and truckers have helped to delay deliveries, while inflation continues to creep. 
The combination of higher prices and lack of inventory could make for a less festive mood. 
What is this new COVID variant in South Africa?
South African scientists have identified a new version of the coronavirus this week that they say is behind a recent spike in COVID-19 infections in Gauteng, the countrys most populous province. It's unclear from where the new variant actually arose, but it was first detected by scientists in South Africa and has also been seen in travelers to Hong Kong and Botswana. 
Health minister Joe Phaahla said the variant was linked to an "exponential rise" of cases in the last few days, although experts are still trying to determine if the new variant is actually responsible. 
Latest US, world numbers
There have been more than 48.12 million confirmed cases of COVID-19 in the United States as of 3:30 a.m. Friday, according to Johns Hopkins University. There have been more than 775,790 deaths recorded in the U.S.
Worldwide, there have been more than 260 million confirmed coronavirus cases with more than 5.18 million deaths and more than 7.52 billion vaccine doses administered worldwide.
For most people, the coronavirus causes mild or moderate symptoms. For some, especially older adults and people with existing health problems, it can cause more severe illness like pneumonia, or death.
Holcomb extends COVID-19 state of emergency; lawmakers pause on vaccine mandate exemptions
Gov. Eric Holcomb announced Wednesday that the statewide COVID-19 public health emergency order will extend into the new year. It had been set to expire on Dec. 1. 
Last week I made clear what would be necessary to responsibly allow the state public health emergency to expire. However, following the announcement that the General Assembly will not return on Monday, Nov. 29, I plan to extend the state public health emergency and the executive order next week for another 30 days to preserve the necessary provisions. I will continue to work closely with Speaker Huston and Senator Bray as we move into next legislative session.
Holcomb had said that lawmakers would need to pass legislation to protect Hoosiers by allowing for the continuation of enhanced federal matching funds for Medicaid expenditures, the continuation of the enhanced benefit for those receiving federal food assistance and extend the ability to efficiently vaccinate 5- to 11-year-olds.
Lawmakers had created a draft proposal to cover those three items, but it would also force businesses to grant COVID-19 vaccination requirement exemptions without any questions and block similar immunization rules set by state universities. The issues were hotly debated during public testimony Nov. 23.
House Speaker Todd Huston (R-Fishers) released a statement saying the legislature would not return Monday, Nov. 29 to vote on the proposal. He said they would instead work on the issue through December and reconvene in January.
"Tuesday's passionate public testimony reinforced the concerns I've heard from constituents and business leaders over the federal mandates. While most Indiana companies are acting in good faith, it's unacceptable that some employers are blatantly disregarding well-established vaccine exemptions, and we'll address these issues through legislation. Over the next month, we'll continue to listen and talk with stakeholders about our policy proposals, and we'll file legislation in the near future. Hoosiers can rest assured that we'll hit the ground running come Jan. 4."
MCPHD closed Black Friday, including vaccine clinics
The Marion County Public Health Department, as well as the COVID-19 vaccination and testing sites it operates, will be closed Black Friday. 
Three vaccination sites and a testing site will also have the following schedule changes: 
COVID-19 testing at 3838 N. Rural St. is closed through the weekend. You can make an appointment to be tested at this site by visiting MarionHealth.org/indycovid or calling 317-221-5515.
The COVID-19 vaccination site for children ages 5-11 that's located at 3685 Commercial Drive will be closed until Monday, Nov. 29. 
The COVID-19 vaccination sites at the College Avenue Branch Library and Martindale-Brightwood Branch Library will be by appointment only. The vaccine will not be offered at these sites on Saturday, Nov. 27.
Stocks and oil prices drop as the world reacts to new coronavirus variant omicron : NPR
Stock markets around the world tumbled on Friday after scientists in South Africa identified a new, fast-spreading variant of the coronavirus, with the Dow Jones Industrial Average recording its biggest single-day drop of the year.
At one point, the Dow fell more than 1,000 points before recovering slightly to close down 905 points, or about 2.5%, for the session. Oil prices dropped more than 10%, their steepest one-day decline since early in the pandemic.
Virologists are rushing to learn more about the variant of the virus that causes COVID-19 that was first identified in Botswana, and which is rapidly outcompeting other versions of the virus in the region of South Africa that includes Johannesburg.
The United States said it will restrict travelers from South Africa and seven other countries starting Monday. It joined at least 10 other countries restricting travel from the region, including Belgium, Britain, France, Germany, Israel, Italy, Japan, Malta, the Netherlands, the Philippines and Singapore, The New York Times reported.
The variant, currently denominated B.1.1.529, reportedly could have far more mutations than those displayed by the delta variant, which became the dominant variant in most of the world over the summer.
It's not clear yet whether the mutations make this variant more infectious or whether it causes more severe illness, but researchers say the high number of mutations to the "spike proteins" the focus of a body's immune response may make it more able to get past the body's defenses.
Despite the spread of this variant, the number of COVID-19 cases in South Africa is still well below the delta surge earlier this year. But numbers are beginning to tick up again.
The European Commission recommended its members block travel from countries where the variant has been found, as Belgium reported a case, according to the BBC. The broadcaster said in addition to Botswana and South Africa, cases have also shown up in Hong Kong and Israel.
The World Health Organization called an emergency meeting on Friday, where it named the new variant omicron, after the 15th letter of the Greek alphabet, and designated it a "Variant of Concern."
"This news is putting the handbrake on markets," Peter Rutter, the head of equities at Royal London Asset Management, told Reuters.
"There is a huge range of outcomes that can happen. We could have serious lockdowns or we get no lockdowns and a booming economy," Rutter said. "The very fact we don't know, is what's concerning the market."
The Nasdaq and the S&P 500 were also down more than 2% on Friday, as U.S. markets closed early for the holiday.
Even after the global selloff, U.S. stock markets remain in positive territory for the year. The Dow is up more than 15% since the beginning of 2021, while the S&P 500 and the Nasdaq are both up more than 20%.