Indiana coronavirus updates for Nov. 2, 2021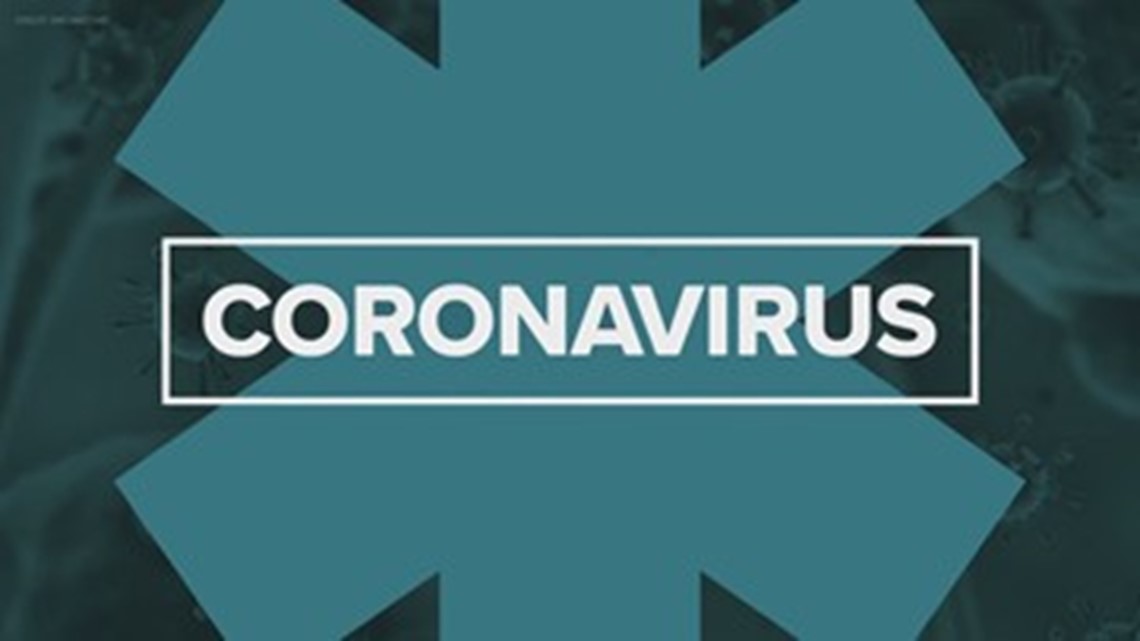 The latest updates on the coronavirus pandemic from Tuesday, Nov. 2, 2021.
INDIANAPOLIS Here are Tuesday's latest updates on the coronavirus pandemic, including the latest news on COVID-19 vaccinations and testing in Indiana.
Registrations for the vaccine are now open for Hoosiers 12 and older through the Indiana State Department of Health. This story will be updated over the course of the day with more news on the COVID-19 pandemic.
RELATED: Here's everything we know about the COVID-19 vaccine
RELATED: Booster shots: Which one to get and who qualifies?
U.S. buys 614K doses of Lilly COVID treatment
The U.S. government is buying more of Eli Lilly's COVID-19 treatment.
The government is paying $1.29 billion for an additional 614,000 doses of its antibody therapy, bamlanivimab and etesevimab. The combination therapy was approved for emergency use in February to treat mild to moderate COVID-19 symptoms in people who are 12 years old and older.
It is administered through an IV in the early stages of a patient's diagnosis.
IMS clinic changes hours
The vaccination clinic at the Indianapolis Motor Speedway has changed its hours.
Starting Nov. 2, the clinic will be open from 4 p.m. to 8 p.m. Tuesday through Friday and 8 a.m. until noon on Saturdays. 
The clinic runs through Nov. 20. 
You can make an appointment online for vaccinations and testing at the clinic, which is held in the IndyCar parking lot on West 16th Street, across from Gate 2 of IMS.
CDC gives final clearance to Pfizer shot for kids
U.S. health officials on Tuesday gave the final signoff to Pfizers kid-size COVID-19 shot, a major expansion of the nations vaccination campaign.
The Food and Drug Administration already authorized the shots for children ages 5 to 11 doses just a third of the amount given to teens and adults. But the Centers for Disease Control and Prevention recommends who should receive FDA-cleared vaccines.
The announcement by CDC director Dr. Rochelle Walensky came only hours after an advisory panel unanimously decided Pfizers shots should be opened to the 28 million youngsters in that age group.
Millions of shots made by Pfizer and its partner BioNTech have already been shipped to states, doctors offices and pharmacies, to be ready for CDC's decision.
(The Associated Press contributed to this story.)
ISDH update
The Indiana State Department of Health reported another 1,693 Indiana residents were fully vaccinated against COVID-19 as of Tuesday morning. The total number of Hoosiers now considered fully vaccinated is 3,374,423.
An additional 10,292 Hoosiers have been given booster doses since Monday's count. A total of 414,620 booster doses have now been administered to Indiana residents.
The state reported Tuesday that 47 more people died from COVID-19 in Indiana. The death toll in Indiana now stands at 16,230.
There were also 1,440 new cases of coronavirus reported.
CDC panel to meet Tuesday to discuss Pfizer vaccine for young kids
A special advisory panel to the Centers for Disease Control and Prevention will meet Tuesday, Nov. 2 to consider detailed recommendations for administering the Pfizer-BioNTech vaccine to younger children. 
The Food and Drug Administration already cleared the shots, which deliver about one-third of the vaccine given to adults. After CDC advisers make their recommendations, agency director Dr. Rochelle Walensky will give the final order.
The children's vaccination drive is expected to start later this week and go into full swing by next week. Parents will be able to go to vaccine.coronavirus.in.gov and filter on vaccines for children 5-11 to find a location near them that is offering the shot.  
Pfizer's vaccine already has been authorized for use in children 12 and older.
Latest US, world numbers
There have been more than 46.09 million confirmed cases of COVID-19 in the United States as of 3:30 a.m Tuesday, according to Johns Hopkins University. There have been more than 747,000 deaths recorded in the U.S.
Worldwide, there have been more than 247.12 million confirmed coronavirus cases with more than 5 million deaths and more than 7.08 billion vaccine doses administered worldwide.
For most people, the coronavirus causes mild or moderate symptoms. For some, especially older adults and people with existing health problems, it can cause more severe illness like pneumonia, or death.
Global death toll tops 5 million in under 2 years
The world's COVID-19 death toll topped 5 million on Monday, less than two years into the pandemic.
The United States, the European Union, Britain and Brazil account for one-eighth of the worlds population but nearly half of all reported deaths. The U.S. alone has recorded over 740,000 lives lost, more than any other nation.
The death toll, as tallied by Johns Hopkins University, equals the populations of Los Angeles and San Francisco combined. It rivals the number of people killed in battles among nations since 1950, according to estimates from the Peace Research Institute Oslo. 
Globally, COVID-19 is now the third leading cause of death, after heart disease and stroke.
Military weighs penalties for those who refuse COVID vaccine
As deadlines loom for military and defense civilians to get mandated COVID-19 vaccines, senior leaders are wrestling with the fate of tens of thousands who flatly refuse the shots or are seeking exemptions, and how to make sure they are treated fairly and equally. 
It could be a career-ending decision, or could trigger transfers, travel restrictions and requirements to repay bonuses. 
Exemption decisions will be made by unit commanders around the world, on what the Pentagon says will be a case-by-case basis. That raises a vexing issue for military leaders who are pushing a vaccine mandate seen as critical to maintaining a healthy force, but want to avoid a haphazard approach with those who refuse.
South Korea accused of discrimination over vaccine recognition | Coronavirus pandemic News
Seoul, South Korea Imagine two people.
Both live in South Korea. Both got their COVID-19 vaccinations in July when they were overseas one in the United States, and the other in France.
Both had to go through quarantine when they returned to Korea, but the authorities accepted the fully vaccinated status of only one of them, which meant that while that person was allowed to go to high-risk venues like clubs and bars, and avoid future quarantines, the other found their daily life severely restricted.
The first is a South Korean citizen and the other a foreigner.
It feels like its kind of unfair and in some way discrimination, said Laurane Batany, a French national who arrived in Korea recently and was vaccinated in her home country in July.
And her Korean counterpart agrees.
I cannot find or understand any rational reason to treat foreign residents differently from Koreans for exactly the same certificate. Its as if they think foreigners are more likely to lie. Its a disgrace and clear discrimination, Choi Il-woo said, a Korean national who was vaccinated in the US in July.
Vaccine recognition is crucial in a South Korea that this month revised pandemic-related restrictions under a policy of what it calls living with COVID-19.
The new rules include a COVID-19 pass that allows the fully-vaccinated entry to facilities such as night clubs, bars, gyms, and sport venues. This is the pass an app called COOV from which foreigners vaccinated outside Korea are excluded.
Korean officials have raised concerns about the credibility of vaccinations done beyond its borders and require that foreigners go to the Korean consulate in the country where they have been vaccinated to get a quarantine waiver before they can enter South Korea. That exemption means their vaccine can be registered in the COOV app.
As there is difficulty in verifying the authenticity of a vaccination certificate issued from abroad, a vaccination certificate issued from abroad is recognised by the Korean government only when a quarantine exemption issued from diplomatic offices of Korea overseas is submitted in the case of a foreign citizen, said a statement from the Korea Disease Control and Prevention Agency that was given to international journalists.
South Korea also has a list of 16 countries, including Myanmar, South Africa and Chile, from which no quarantine exemption is even possible.
Confusing and complicated
As the world slowly opens back up and international travel shows signs of a rebound, countries are adopting their own and sometimes contradictory policies, despite the WHO advising governments to avoid exclusionary policies and recognise vaccines equally across borders.
Some other countries, have also placed limitations on which vaccines they are willing to accept, with some not recognising those inoculated with the Chinese vaccines Sinovac and Sinopharm or the Russian vaccine Sputnik-V.
Some of the COVID-19 policies in South Korea right now are literally as bat s**t crazy as the ones in North Korea, Chad OCarroll, journalist and founder of the North Korea-focused media organisation NKnews.org, posted on Twitter.
Complicating the issue, some foreigners in South Korea are not even eligible for the waiver. Students are among them.
Well, because Im here as a student, and students when they arrive have to go through quarantine, I couldnt get a quarantine exemption, Batany told Al Jazeera.
Students simply are NOT eligible to apply for quarantine exemption, as the Korean embassy in Finland puts it in bright red letters on their website.
Unable to be registered in the Korean system and download the COOV app to prove her status as double-jabbed, Batany has been shut out from certain parts of Korean society.
I tried to enter a kind of dance club and bar, and the person at the entrance told us that we couldnt enter with our foreigner proof of vaccination, we had to get the COOV app. We couldnt get our vaccinations recognised, she said.
The fact that the rules only apply to foreigners living in South Korea and not citizens has upset many.
In a press conference last week, health officials tried to explain the best they could that the restrictions were not xenophobic but of a practical nature.
Its hard to carry out the confirmation process, some countries have standardised formats for verification, while other countries accept various proofs from clinics, hospitals, or local governments, said Sohn Youngrea, a spokesperson for the ministry of health and welfare. That is why were asking for waivers issued by our offices overseas.
Not everyone agrees, however.
Foreigners singled out
The British ambassador has criticised the logic of the Korean system.
If evidence produced by a Korean national of an overseas vaccination is good enough for that vaccination to be registered for the vaccine pass, the same evidence should be good enough to register the overseas vaccinations of foreign nationals too, Simon Smith, the British Ambassador to South Korea, said in a video uploaded to his embassys official Twitter account.
The vaccine pass policy has rekindled concerns about official discrimination against foreigners in a country, where only about three percent of the population are of non-Korean origin.
Earlier this month, it emerged that the small city of Gimhae ordered that all foreign children had to be tested for coronavirus after a rise in cases connected to kindergartens. The online backlash prompted the city to retract the order and apologise.
We are sorry for causing inconvenience to the parents of foreign children, the local government said in a statement, according to the South Korean news service Yonhap.
There are currently no laws in South Korea against discrimination on the grounds of ethnicity, race, or sexual orientation.
Legislation has been proposed numerous times since 2007 but has failed to make headway because of resistance from conservative politicians and religious groups.
This law is very common and basic law, its a law based on equal rights given in the Korean constitution, said Lee Jong-geol, co-chief of the South Korean Coalition for Anti-Discrimination Legislation. [The vaccination controversy] will help Korean people to garner more interest, to understand why they need an anti-discrimination law.
As the British ambassador noted, the discrimination against foreigners over COVID-19 vaccinations is something that affects not only business and investors, but people who are actively contributing to Korean society.
But any change in the law is likely to be too late for Betany and other foreigners who are residents in South Korea and were vaccinated elsewhere.
For now, they must follow the rules for those who have had no jab at all submitting a negative PCR test carried out within the previous 48 hours in order to get into a gym, club or other large venue.
Some are getting vaccinated all over again, but Betany is simply hoping for the best and that the government will change its policies.
I guess we will have to wait, she says with a laugh.
Indiana coronavirus updates Friday November 26, 2021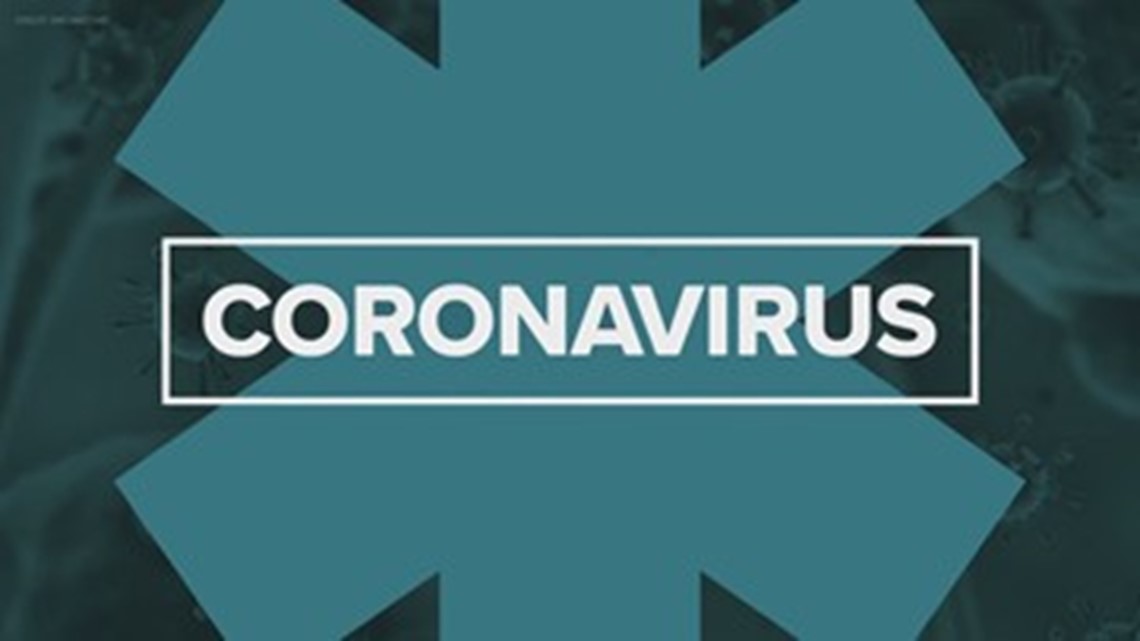 The latest updates on the coronavirus pandemic from Friday, Nov. 26, 2021.
INDIANAPOLIS Here are Friday's latest updates on the coronavirus pandemic, including the latest news on COVID-19 vaccinations and testing in Indiana.
Registrations for the vaccine are now open for Hoosiers 5 and older through the Indiana State Department of Health. This story will be updated over the course of the day with more news on the COVID-19 pandemic.
RELATED: Here's where you can get a COVID-19 booster shot
RELATED: Far from 'back to normal': Go inside the ICU as Indiana frontline medical workers continue the fight against COVID-19
WHO calls omicron a 'variant of concern'
A new coronavirus variant identified in South Africa is leading to a new round of travel restrictions just as many had finally begun to ease. 
The risks of the variant, called omicron, are largely unknown. But, the World Health Organization has called it a "variant of concern" and governments around the world are not waiting for scientists to better understand the variant to impose flight bans and other travel restrictions.
On Friday, European Union nations agreed to impose a ban on travel from southern Africa to counter its spread. The 27-nation bloc acted within hours upon the advice of the EU executive, which said all countries needed to be extra cautious in dealing with the variant until it was clear how serious a threat the variant posed.
The U.K. also banned flights from South Africa and five other southern African countries and announced that anyone who had recently arrived from those countries would be asked to take a coronavirus test.
The moves have renewed a debate over whether flight bans and other travel restrictions work to prevent the spread of new variants. Some say at best the restrictions can buy time for new public health measures to be put in place. At worst, they do little to stop the spread and give a false sense of security. 
The Africa Centers for Disease Control and Prevention said it strongly discouraged imposing travel bans on people coming from countries where the variant was reported.
FDA: Merck COVID pill effective, experts will review safety
U.S. health officials say Merck's experimental COVID-19 pill is effective but they raised questions about its safety during pregnancy. The Food and Drug Administration posted its review Friday ahead of a public meeting next week where outside experts will debate the drug's benefits and risks. 
If FDA authorizes the drug it would be the first pill for U.S. patients infected with the virus. All FDA-authorized drugs currently used against coronavirus require an IV or injection. 
The FDA will ask its experts whether the drug's benefits outweigh its risks.
WHO hosts special meeting on worrying new COVID-19 variant
Advisers to the World Health Organization are holding a special session to flesh out information about a worrying new variant of the coronavirus that has been detected in South Africa, though its impact on COVID-19 vaccines may not be known for weeks. 
The technical advisory group on the evolution of COVID-19 was meeting virtually to discuss the so-called B.1.1.529 variant that has caused stock markets to swoon and led the European Union to recommend a pause in flights to southern Africa. 
The group could decide if it's a "variant of concern" the most worrying type, like the well-known delta variant or a "variant of interest," and whether to use a Greek letter to classify it.
Stores kick off Black Friday but pandemic woes linger
Retailers are expected to usher in the unofficial start to the holiday shopping season Friday with bigger crowds than last year in a closer step toward normalcy. But the fallout from the pandemic continues to weigh on businesses and shoppers' minds. 
Buoyed by solid hiring, healthy pay gains and substantial savings, customers are returning to stores and splurging on all types of items. But the spike has also resulted in limited selection across the board as suppliers and retailers have been caught flat-footed. 
Shortages of shipping containers and truckers have helped to delay deliveries, while inflation continues to creep. 
The combination of higher prices and lack of inventory could make for a less festive mood. 
What is this new COVID variant in South Africa?
South African scientists have identified a new version of the coronavirus this week that they say is behind a recent spike in COVID-19 infections in Gauteng, the countrys most populous province. It's unclear from where the new variant actually arose, but it was first detected by scientists in South Africa and has also been seen in travelers to Hong Kong and Botswana. 
Health minister Joe Phaahla said the variant was linked to an "exponential rise" of cases in the last few days, although experts are still trying to determine if the new variant is actually responsible. 
Latest US, world numbers
There have been more than 48.12 million confirmed cases of COVID-19 in the United States as of 3:30 a.m. Friday, according to Johns Hopkins University. There have been more than 775,790 deaths recorded in the U.S.
Worldwide, there have been more than 260 million confirmed coronavirus cases with more than 5.18 million deaths and more than 7.52 billion vaccine doses administered worldwide.
For most people, the coronavirus causes mild or moderate symptoms. For some, especially older adults and people with existing health problems, it can cause more severe illness like pneumonia, or death.
Holcomb extends COVID-19 state of emergency; lawmakers pause on vaccine mandate exemptions
Gov. Eric Holcomb announced Wednesday that the statewide COVID-19 public health emergency order will extend into the new year. It had been set to expire on Dec. 1. 
Last week I made clear what would be necessary to responsibly allow the state public health emergency to expire. However, following the announcement that the General Assembly will not return on Monday, Nov. 29, I plan to extend the state public health emergency and the executive order next week for another 30 days to preserve the necessary provisions. I will continue to work closely with Speaker Huston and Senator Bray as we move into next legislative session.
Holcomb had said that lawmakers would need to pass legislation to protect Hoosiers by allowing for the continuation of enhanced federal matching funds for Medicaid expenditures, the continuation of the enhanced benefit for those receiving federal food assistance and extend the ability to efficiently vaccinate 5- to 11-year-olds.
Lawmakers had created a draft proposal to cover those three items, but it would also force businesses to grant COVID-19 vaccination requirement exemptions without any questions and block similar immunization rules set by state universities. The issues were hotly debated during public testimony Nov. 23.
House Speaker Todd Huston (R-Fishers) released a statement saying the legislature would not return Monday, Nov. 29 to vote on the proposal. He said they would instead work on the issue through December and reconvene in January.
"Tuesday's passionate public testimony reinforced the concerns I've heard from constituents and business leaders over the federal mandates. While most Indiana companies are acting in good faith, it's unacceptable that some employers are blatantly disregarding well-established vaccine exemptions, and we'll address these issues through legislation. Over the next month, we'll continue to listen and talk with stakeholders about our policy proposals, and we'll file legislation in the near future. Hoosiers can rest assured that we'll hit the ground running come Jan. 4."
MCPHD closed Black Friday, including vaccine clinics
The Marion County Public Health Department, as well as the COVID-19 vaccination and testing sites it operates, will be closed Black Friday. 
Three vaccination sites and a testing site will also have the following schedule changes: 
COVID-19 testing at 3838 N. Rural St. is closed through the weekend. You can make an appointment to be tested at this site by visiting MarionHealth.org/indycovid or calling 317-221-5515.
The COVID-19 vaccination site for children ages 5-11 that's located at 3685 Commercial Drive will be closed until Monday, Nov. 29. 
The COVID-19 vaccination sites at the College Avenue Branch Library and Martindale-Brightwood Branch Library will be by appointment only. The vaccine will not be offered at these sites on Saturday, Nov. 27.
Stocks and oil prices drop as the world reacts to new coronavirus variant omicron : NPR
Stock markets around the world tumbled on Friday after scientists in South Africa identified a new, fast-spreading variant of the coronavirus, with the Dow Jones Industrial Average recording its biggest single-day drop of the year.
At one point, the Dow fell more than 1,000 points before recovering slightly to close down 905 points, or about 2.5%, for the session. Oil prices dropped more than 10%, their steepest one-day decline since early in the pandemic.
Virologists are rushing to learn more about the variant of the virus that causes COVID-19 that was first identified in Botswana, and which is rapidly outcompeting other versions of the virus in the region of South Africa that includes Johannesburg.
The United States said it will restrict travelers from South Africa and seven other countries starting Monday. It joined at least 10 other countries restricting travel from the region, including Belgium, Britain, France, Germany, Israel, Italy, Japan, Malta, the Netherlands, the Philippines and Singapore, The New York Times reported.
The variant, currently denominated B.1.1.529, reportedly could have far more mutations than those displayed by the delta variant, which became the dominant variant in most of the world over the summer.
It's not clear yet whether the mutations make this variant more infectious or whether it causes more severe illness, but researchers say the high number of mutations to the "spike proteins" the focus of a body's immune response may make it more able to get past the body's defenses.
Despite the spread of this variant, the number of COVID-19 cases in South Africa is still well below the delta surge earlier this year. But numbers are beginning to tick up again.
The European Commission recommended its members block travel from countries where the variant has been found, as Belgium reported a case, according to the BBC. The broadcaster said in addition to Botswana and South Africa, cases have also shown up in Hong Kong and Israel.
The World Health Organization called an emergency meeting on Friday, where it named the new variant omicron, after the 15th letter of the Greek alphabet, and designated it a "Variant of Concern."
"This news is putting the handbrake on markets," Peter Rutter, the head of equities at Royal London Asset Management, told Reuters.
"There is a huge range of outcomes that can happen. We could have serious lockdowns or we get no lockdowns and a booming economy," Rutter said. "The very fact we don't know, is what's concerning the market."
The Nasdaq and the S&P 500 were also down more than 2% on Friday, as U.S. markets closed early for the holiday.
Even after the global selloff, U.S. stock markets remain in positive territory for the year. The Dow is up more than 15% since the beginning of 2021, while the S&P 500 and the Nasdaq are both up more than 20%.